by Fred Fuld III
It was just a couple weeks ago when Warren Buffett held his Berkshire Hathaway (BRKA) (BRKB) Annual Shareholders Meeting in Omaha, Nebraska. The attendance was huge. I understand that they expected around 30,000 attendees, but according to the local press, there were over 40,000! It was like a rock concert festival for investors.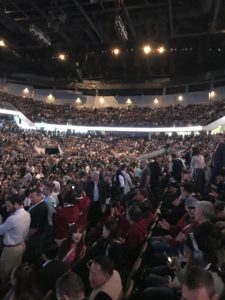 The event was held at the CHI Health Center Omaha Convention Center and Arena. The arena part of the center, which normally hosts basketball and hockey games, was where the meeting was held and the the convention center held the exhibiters of many of the companies that Berkshire Hathaway owns.
It was a three day event starting with the Shareholder Shopping Day and Borsheims Cocktail Reception on Friday, May 3.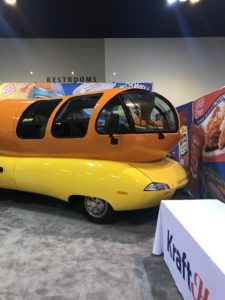 Then on Saturday was the all-day annual meeting, starting with a movie about some of the products and services offered by Berkshire companies. After the movie was a question and answer session with Warren Buffett and Charlie Munger, which lasted all day long, other than a one hour lunch break. I don't know how Warren and Charlie had the stamina. By two o'clock in the afternoon, I felt like taking a nap (but I didn't).
After the Q&A, the formal meeting began and lasted about two minutes. Finally, during the evening was the Nebraska Furniture Mart's Berkshire Picnic.
Sunday was the Berkshire Hathaway "Invest in Yourself" 5K Walk, Jog, and Run. Then the Borsheims Shopping Day took place where an entire indoor shopping center was taken over for the day and opened exclusively to Berkshire shareholders. In addition to the free food, you could watch bridge champions, a table tennis champion, a magician, and music entertainment. Finally, the dinner at Gorat's Steakhouse.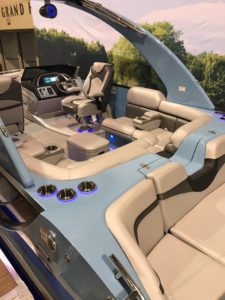 In regards to the exhibits in the convention center, attendees could visit the following:
Borsheims Fine Jewely
BNSF Railway (with a toy train moving around the exhibit) Train
Coca-Cola (KO)
Dairy Queen (lots of inexpensive ice cream)
FlightSafety International (which allowed attendees to try out the company's flight simulation machines)
GEICO (a giant GEICO gecko was there)
Kraft Heinz (KHC)
NetJets (you could walk through the interior of a jet)
See's Candies (probably the most popular exhibit)
and many, many more exhibitors
For those of you that want to attend next year, here are some things to keep in mind:
Next year's meeting is May 2, 2020
If you don't own shares of Berkshire, make sure you buy your shares far enough ahead of time to be on the corporate records so that you will be entitled to attend
Make your reservation for a hotel room NOW. I made my reservation about a couple months before the event, and the closest hotel I could get was over half an hour away from the convention center.
If you plan on taking Lyft (LYFT) or Uber (UBER) at the airport when you first arrive, plan on not getting a car for a long, long time. I suggest that you immediately stand in the taxi line, and call Lyft or Uber right after you get in line (which may take at least half an hour to get to the front for a taxi). You may be lucky and your ride hailing car may show up before you get to the front of the taxi line. Expect to pay a lot for a taxi ride, far more than Uber or Lyft.
If you want to get a good seat at the meeting, plan on getting there very, very early in the morning. I arrived at 7:45 am and it was already standing room only. (Remember, this is an arena.) I finally got a seat in the afternoon up in the nosebleed section. I was talking to the guy who was sitting behind me and he said he got there at 6:15 and it was the best seat he could get. He told me that people started arriving at 3:30 and 4:00 in the morning in order to get a decent seat.
Expect to got through extensive security to get in. I saw a police officer with an assault rifle.
If you want to attend the Gorat's Steakhouse dinner, make your reservation now.
You will receive a form from Berkshire asking if you are planning to attend the meeting. Fill out the form and send it in immediately. (Tip: You can save a couple days by downloading the form instead of waiting for it to arrive in the mail.)
Plan on meeting a lot of people from around the world and have fun.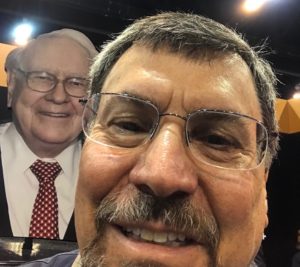 Disclosure: Author owns BRKB.