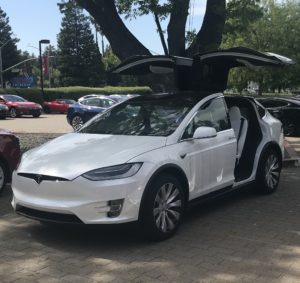 by Fred Fuld III
Yesterday,  the Tesla (TSLA) Annual Shareholders Meeting was held at the Computer History Museum in Mountain View, California. After the official part of the meeting, which took about 15 minutes, Elon Musk came out and spoke to the large crowd of attendees, along with showing a slide presentation. There was also a question and answer period after the speech.
For the last four quarters, Tesla has been outselling all competitors combined. The Model 3 is the best selling car by revenue of any car and is outselling all direct competitors combined.
The Model S has a range of 370 miles and the Model X has a 325 mile range.
Currently, the company does not have a demand problem. Sales far exceed production. In addition, 63% of trade-ins are non-premium cars.
The total cost of ownership of Teslas is much less than gasoline cars, when you take into consideration maintenance and other costs.
Every Tesla produced since October has the ability of full autonomy with just a switch out of the computer.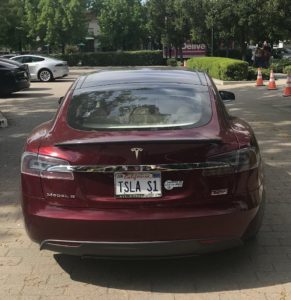 Buying a non-electric car without autonomous capability is like "Riding a horse using a flip phone."
Elon Musk spent a lot of time discussing the gigafactories, the solar roofs, batteries, and the V3 Superchargers.
He also mentioned the Mobile Service that can even handle minor repairs.
Numerous questions and suggestions were offered as that last part of the meeting, with Musk responding thoroughly to each one.
Disclosure: Author owns TSLA.